In this section, you can set a list of prices for one or multiple case submissions. Currently, you are only able to charge per case but bundle pricing will be supported in future.
Click on your name in the top right hand corner then select Account from the drop-down menu.




Click on the Teledermatology settings button on the left sidebar, scroll down until the end of the page and select 'View Telederm Settings

here

".
3. Add a fee by clicking the
icon.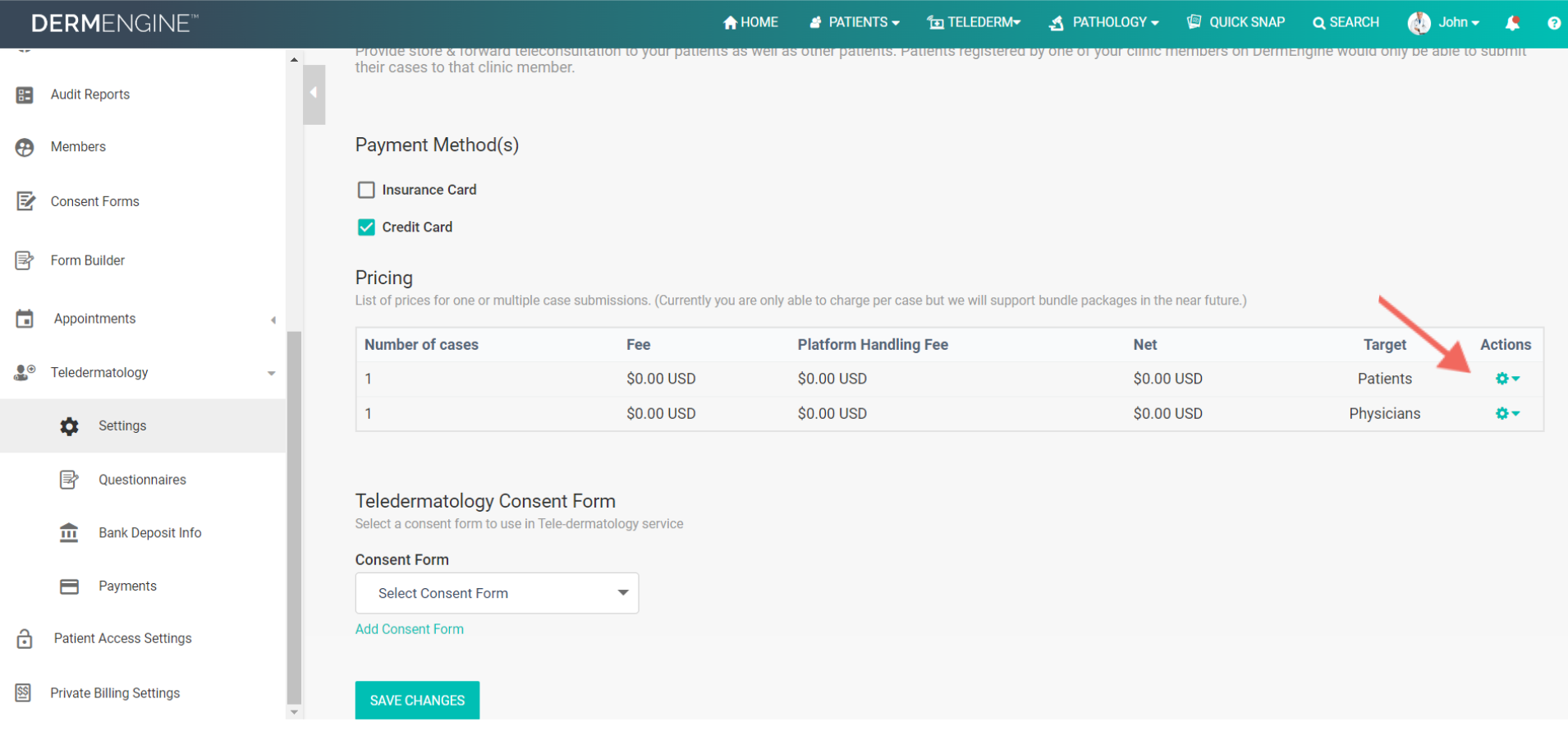 4. Select whether the fee is available for patients or physicians, then choose your price and currency. Click Add.

5. The fee can be edited by clicking the
icon.


To learn how to add a teleconsultation questionnaire for your patients or referring medical professionals click here.