Within a patient's Total Body Photography profile, you can select the previously mapped lesions only. If you wish to view lesions with profiles on the spot page that were previously mapped, follow the instructions below.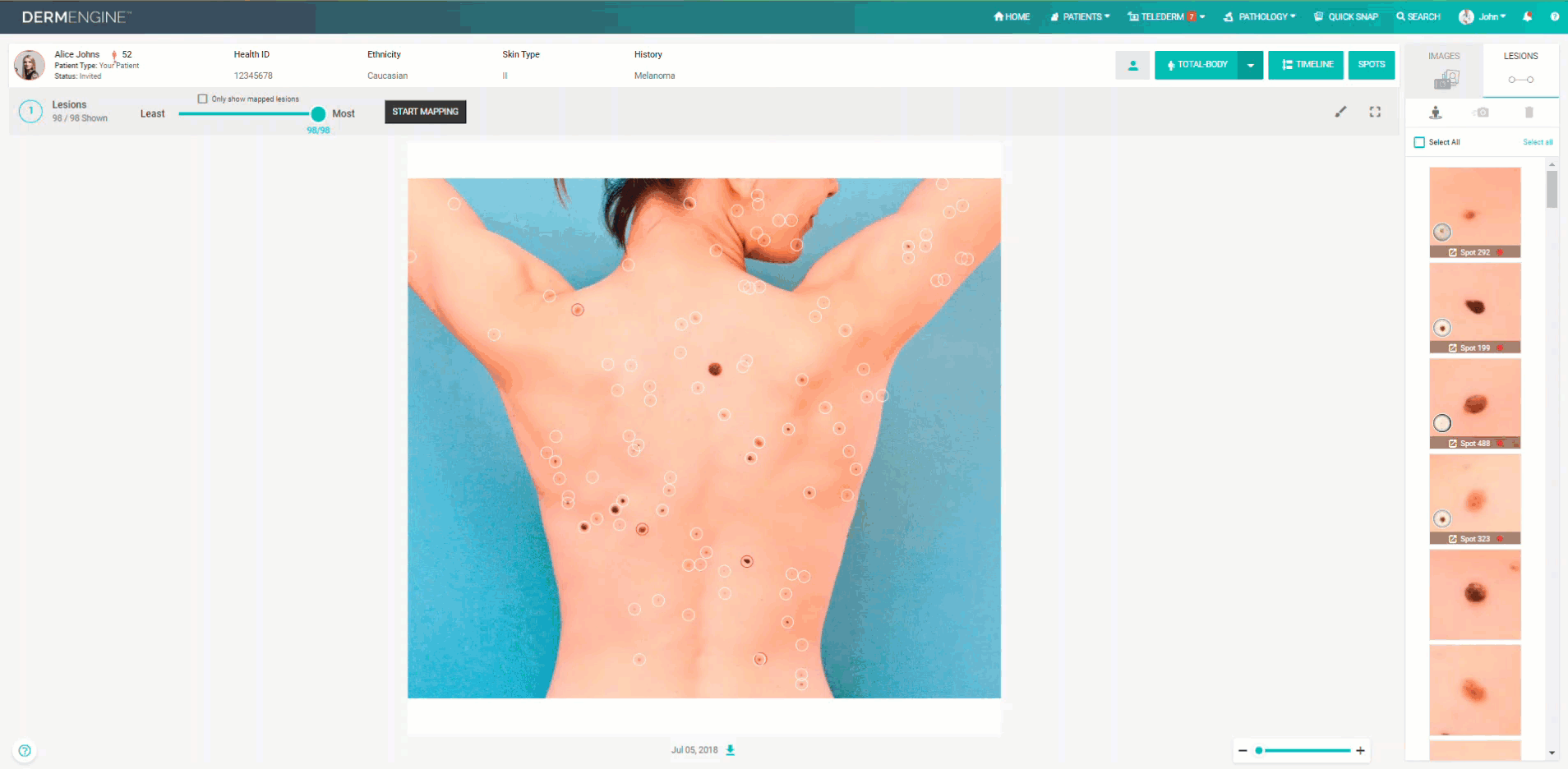 Select the Patients button in the top menu bar, then click the Patient List option. 




Click the "..." of your desired patient and select Total Body Photography. Alternatively, if you are already in the patient's profile, you may simply select the Total Body button located at the top right corner.

Select a body part to view the images. 





Select an overview image from the right sidebar.




DermEngine's algorithms will automatically identify all spots within the image. You can adjust the sensitivity accordingly by moving the Slider between "Least" and "Most". 



To view previously mapped lesions only, check the "Only show mapped lesions" box. 


You have the option to view the mapped lesions only in matching mode as well. To do so, select the images you'd like to compare , then select the "Start Matching"  button.
Next, check the "Only show mapped lesions" option at the top. Only previously mapped lesion will be shown.