Lesion Matching automatically detects and matches lesions from images taken at two different times. The matched lesions are sorted based on the amount of change in their size and color to help you find the lesions that have changed most.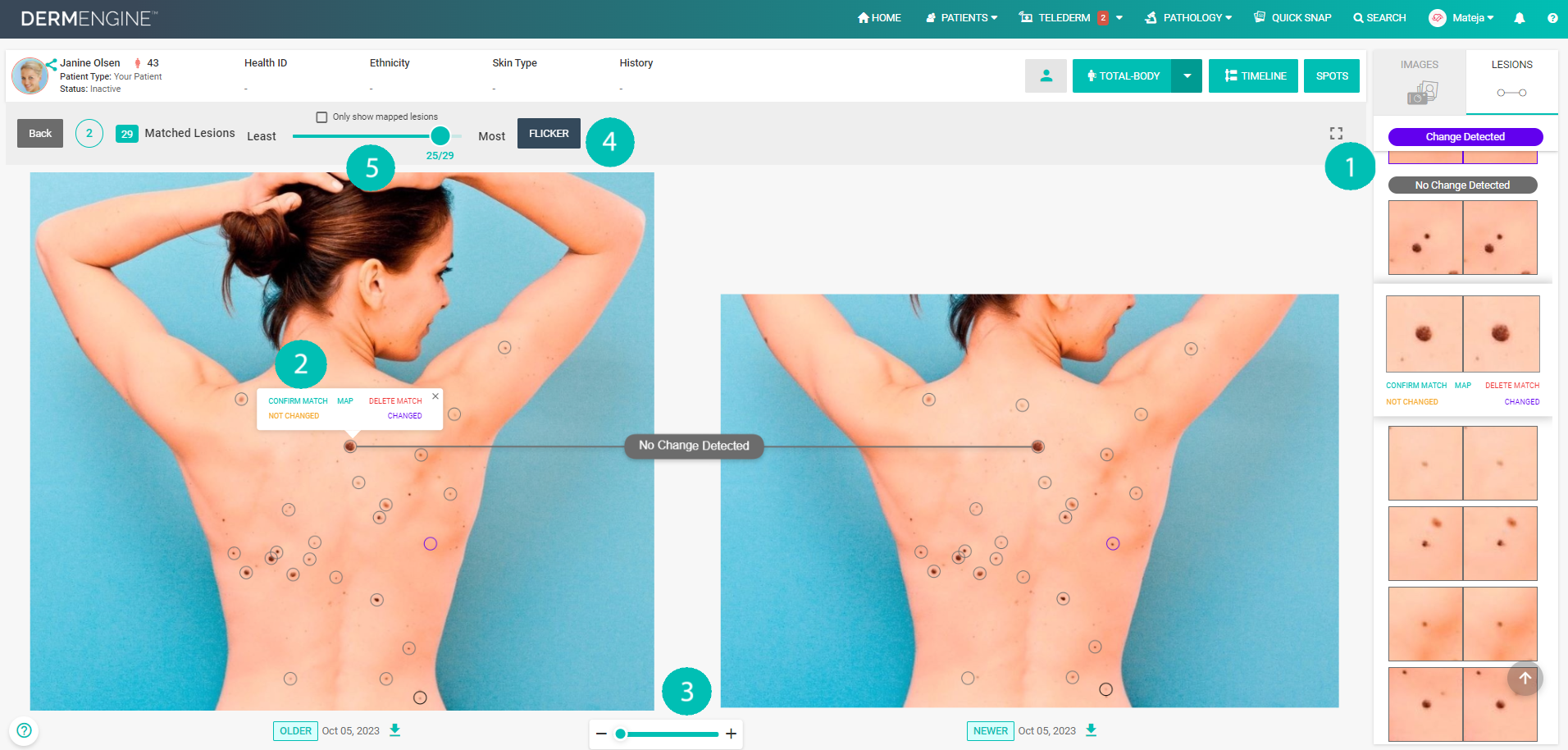 All detected lesions paired and color coded based on amount of change:
Purple: Change detected
Blue: Possible change detected
Grey: No change detected

Take action on image:
1. Confirm Match
2. Map
3. Delete Match
4. Not Changed
5. Changed


Zoom (with bar or scroll with mouse).

.

Enable Flicker tool

(to overlay

the two compared images and "flicker" between them to help you identify any changes to the patient's lesions over time).

Adjust lesion detection sensitivity.




Create a new lesion pair (click undetected lesion on both images)

Full-

screen mode (press Esc to exit full screen)

Refresh Flicker algorithm (after you've made any changes)

Only show mapped lesions.