The Enterprise Dashboard is the hub of all information relating to your company. Here, you can view analytics and valuable data for audits about each clinic or your business as a whole, manage members, subscriptions and more.
First, to access the Enterprise Dashboard, select your profile from the top menu bar and click the Enterprise button from the drop-down menu.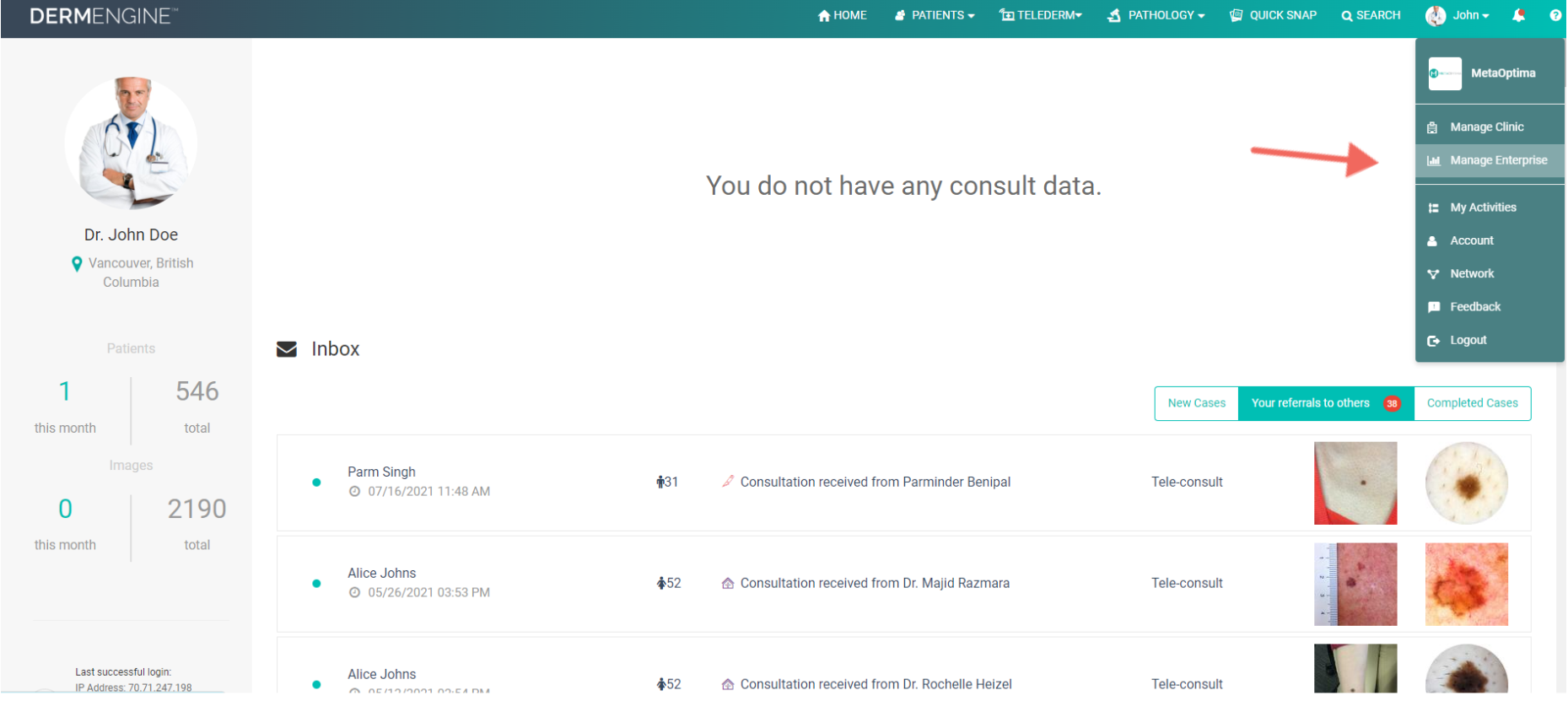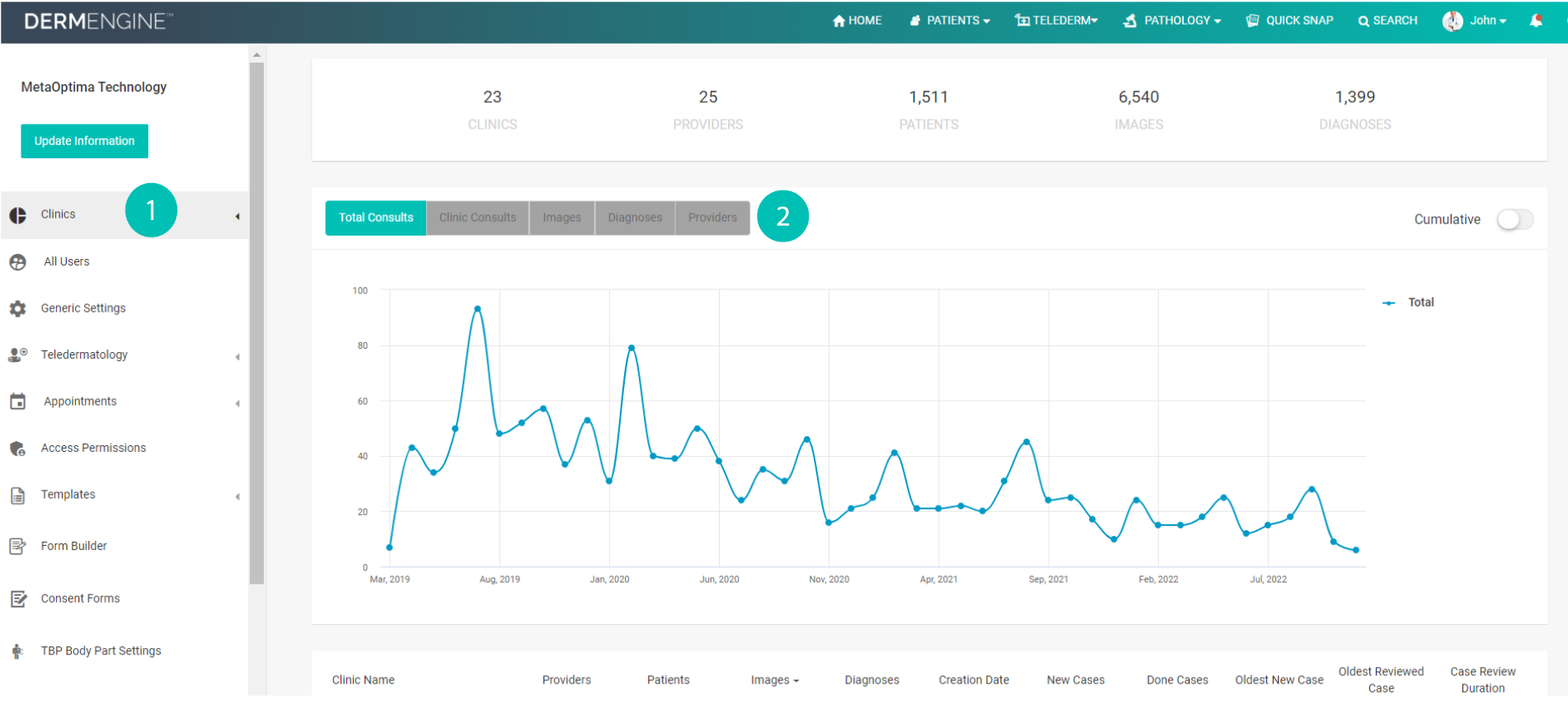 1. Menu
Clinics- View all of your clinics. Here, you can view statistics relating to your clinic as a whole, as well as which add-ons they are subscribed to. Clicking on a particular clinic will take you to the Clinic Analytics page, where you have access to all information about that particular clinic, such as consults, images, diagnoses, and actions based upon the entire practice or individual providers.
All Users- View all clinic members within your practice and review information such as name, email, clinic name, number of patients, images and join date, last login date, and status.
Add New Clinic- Add a new clinic to your subscription.
Update Information- Edit any information relating to your head company such as name, address, or logo.


2. Analytics
Display Bar- Provides a snapshot of statistics relating to your enterprise, including number of clinics, doctors, patients, images and diagnoses.
Analytics Buttons- sort your data by Images, Patients, Diagnoses, or Doctors.
Cumulative slider- Adjust whether you would like to view data over time or cumulatively.