DermSync acts as a conduit between your EMR/EHR/PMS and DermEngine to relay patient information in real time for a seamless experience.
If your DermSync connection is interrupted a notification will appear in the top right corner of your screen prompting you to contact your IT Administrator or refer to the DermSync guide for more information.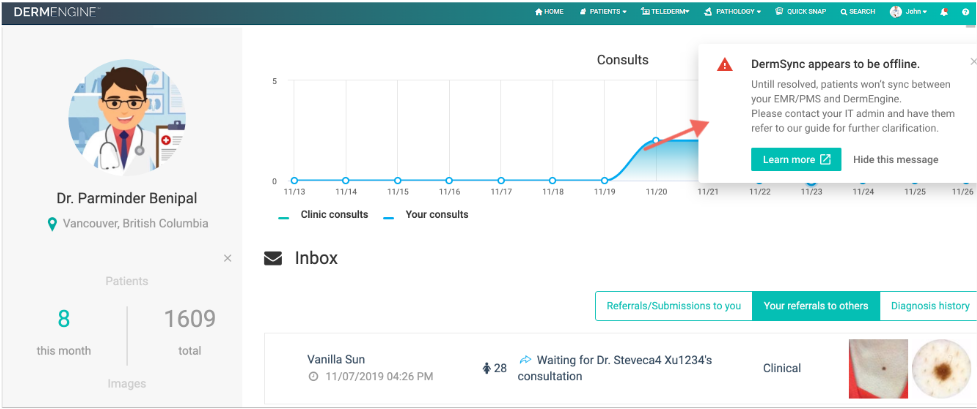 Once connection is restored, patient data will resume syncing between systems.